"Endlich wieder ein gemeinsames Grünkohlessen nach Abklingen der Corona-Pandemie" dachten sich mehr als 20 begeisterte Grünkohlesser. Traditionell ist dieses Essen die erste gemeinsame Aktivität eines jeden neuen Jahres und darauf freuten sich alle. Wie immer gab es reichlich und gut zu essen, es schmeckte allen ganz ausgezeichnet. Bei einigen Damen hatte sogar der "Dessert-Magen" noch Platz. Die Stimmung an den Tischen war super, man hatte sich nach dem Jahreswechsel viel zu erzählen. Die Zeit verging wie im Flug. Eine kleine Gruppe war wie jedes Jahr vom Parkplatz Horstberg zu Fuß nach Mühlenberg unterwegs. Wegen einer Jagd musste ein etwas anderer Weg aufgrund der Wegesperrung genommen werden, dies tat aber der guten Laune keinen Abbruch. Und viel länger war man auch nicht unterwegs.
Fazit: Es war wieder einmal ein tolles Beisammensein.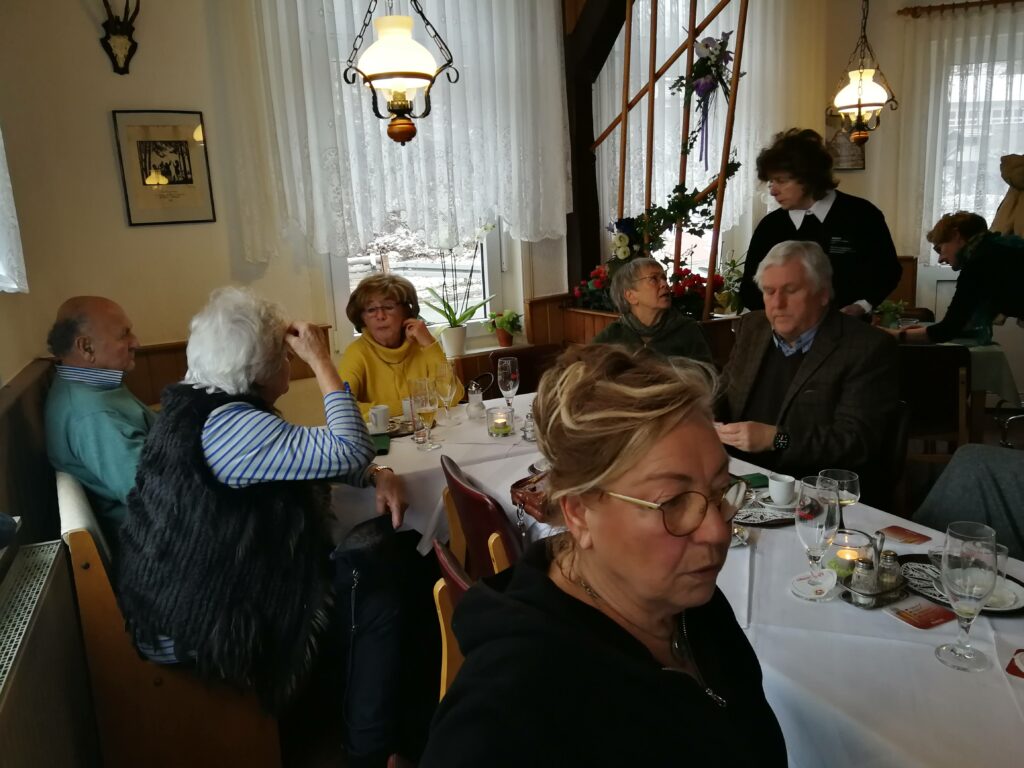 No comments yet.
Leave a Reply
You must be logged in to post a comment.